We are so glad you found us. The Seiling First Christian Church was founded in the late 1800s and continues the mission to glorify God and make disciples far and wide. We are a small church located in Seiling, Okla., with common attendance ranging from 100 to150. We truly are one big family.
​
We love hard, care always and embrace without condition. We welcome you to join us and get involved. There are greeters at the doors on Sunday mornings, ready to say hello and welcome you to this family. May God enrich you and yours. See you soon!
Get involved with FCC! Fellowship with the church family is encouraged and appreciated. FCC strives to be involved in the community and around the world through our ministries. If you desire to get involved, just ask Pastor Dennis or one of the outreach coordinators how to get started.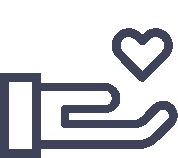 "Whoever is generous to the poor lends to the lord, and he will repay him for his deed."
Get email updates from the FCC about new sermons, upcoming events, and inspiration for your walk with The Lord.